Welcome to German Physiks U.S.
Distinctive Stereo LLC, based in New Jersey, is a Premium Dealer of German Physiks audio products. German Physiks is known world-wide for their award-winning omnidirectional loudspeakers. These are based on their unique DDD driver. Its exceptionally wide frequency range, approximately 200 Hz to 24 kHz, low moving mass and excellent phase linearity gives German Physiks loudspeakers outstanding coherence, transparency and dynamics, as well as an uncanny ability to draw the listener into the performance. When veteran audio writer Dick Olsher reviewed the German Physiks HRS-130 loudspeakers in the November 2017 issue of The Absolute Sound, he described the DDD driver as:
"In my estimation, the carbon-fiber DDD is one of top five driver innovations of the past 40 years …"
Writing about our top selling Borderland Mk IV loudspeakers in his report on the 2019 Axpona show for The Absolute Sound, Jonathan Valin wrote:
"Closer to realistic than most of the other stuff I heard in Chicago …"
German Physiks has recently launched a range of high-end electronics. Called the Emperor line, not only will these products get the very best from German Physiks' own loudspeakers, they will also provide excellent results with other makers' loudspeakers too. The Emperor mono power amplifiers can deliver 1,800W r.m.s. continuously into 2 ohms and they will do so with an outstanding degree of finesse. This level of power should be more than sufficient to drive any loudspeaker currently on the market.
Lastly, German Physiks has revived their PION cable brand with the launch of a new range of products. First to the market is their PION power cable. Loudspeaker and interconnect cables will be launched shortly.
Please use the links below to find out more about these outstanding products. Customers in the U.S.A. who would like more information are invited to contact Distinctive Stereo by phone at 1-201-391-1411, or by email at [email protected].
Omnidirectional Loudspeakers
The German Physiks range of omnidirectional loudspeakers currently comprises 14 models, running from the entry level Unlimited Ultimate, to the flagship Gaudi. These are based on their unique DDD driver. This has an exceptionally wide frequency range, approximately 200 Hz to 24 kHz, which gives their loudspeakers superb coherence. This, in conjunction with their omnidirectional radiation pattern and low moving mass, provides a sound which most listeners describe as being extremely natural and close to what one hears with a live performance. An additional advantage of German Physiks loudspeakers being omnidirectional is that listeners can enjoy a good stereo image with the correct tonal balance anywhere in their room, just as in a real concert.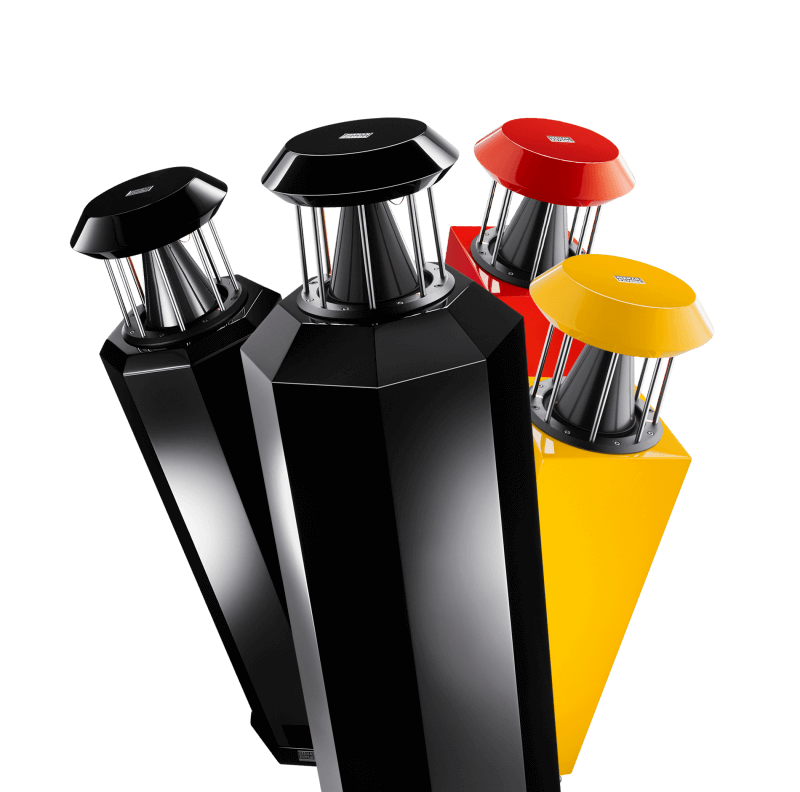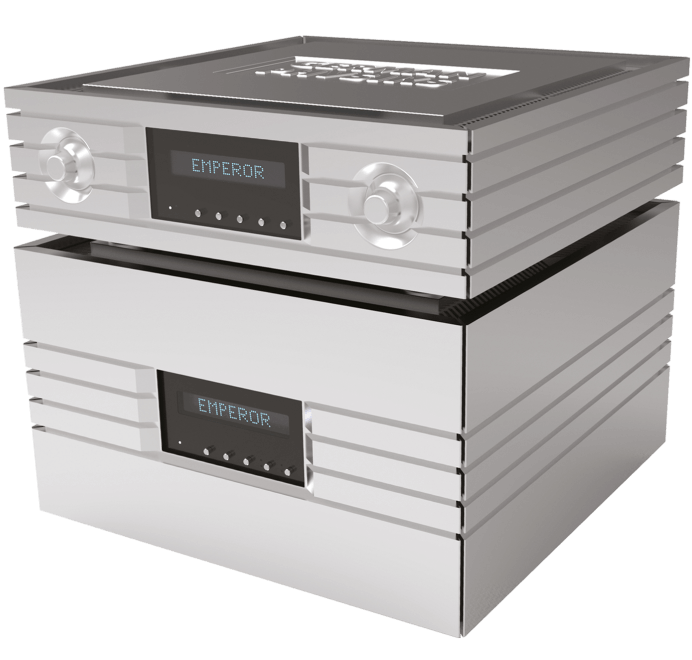 The new German Physiks Emperor range of electronics has been designed to take best advantage of the speed, transparency and musicality that German Physiks loudspeakers can provide.
It presently comprises a preamplifier, stereo amplifier, monoblock amplifiers and integrated amplifier; digital and analogue electronic crossovers and a CD player will be introduced shortly.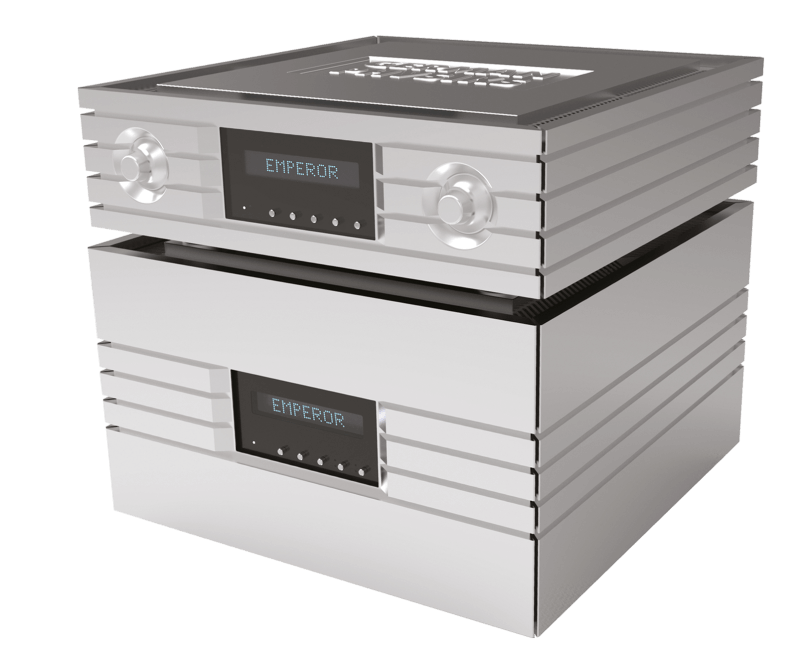 German Physiks has relaunched their PION cable brand with a new power cable: the N3 ZF. This uses a unique conductor design that effectively makes the conductor act as a high frequency noise filter. The cable is relatively flexible making it easy to route and its comparatively light weight minimizes stress on the equipment side IEC connector. High quality Furutech connectors ensure excellent connection between the device and the power source.
Balanced and unbalanced interconnect and loudspeaker cables will be launched shortly.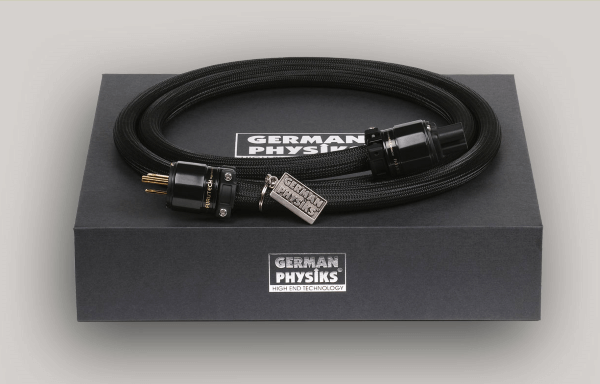 Drawing on the knowledge and experience I gained from more than a decade reviewing and editing audio magazines, my goal is to provide enthusiasts with the best audio gear possible— to connect you with the music that touches your heart, mind, and soul. All the product lines at Distinctive Stereo have been carefully chosen to provide the best value at a variety of price points. Please visit the Distinctive Stereo web site, spend some time perusing the site and products, then drop me a line and let's talk about your dream sound system. We're located in a quiet suburb of northern New Jersey, only 45 minutes from NYC, where you can experience the products by appointment.
To learn more about Distinctive Stereo and our product lines, or to arrange an audition, please visit our website or contact us by email or telephone.
— Larry Borden, Audiophile & Owner